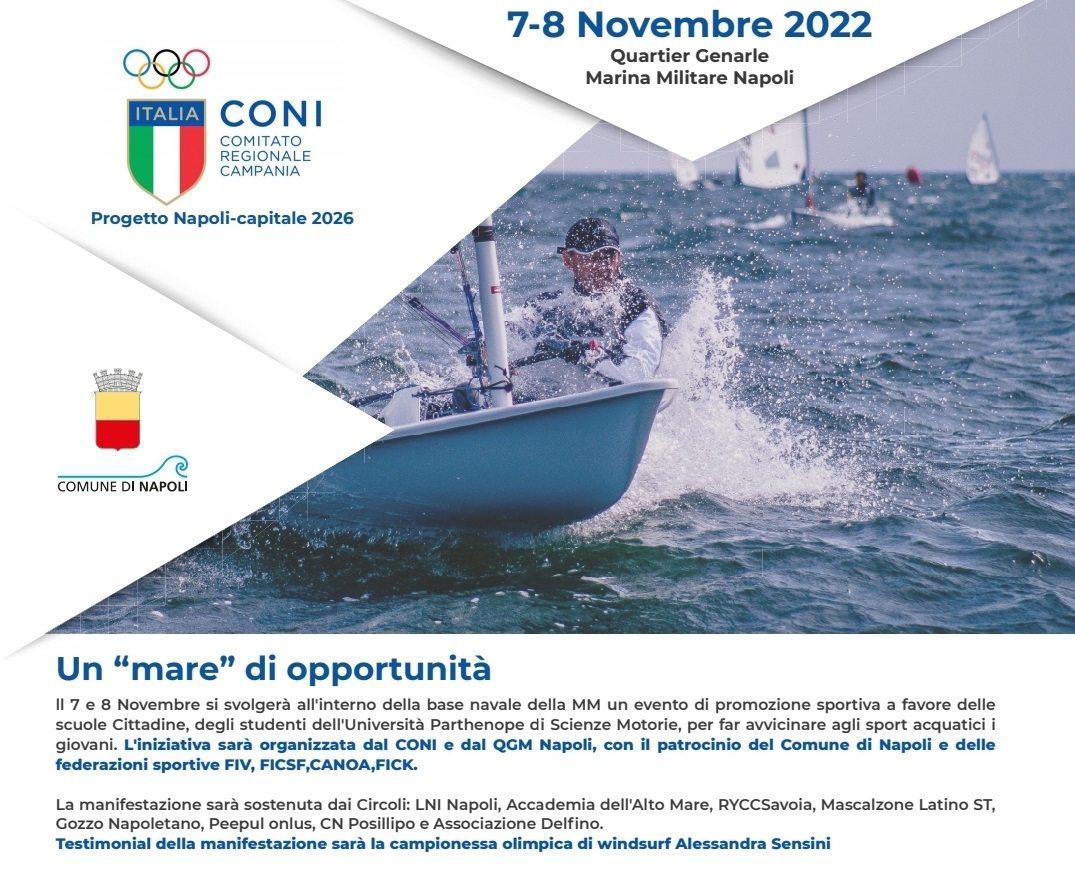 A sea of opportunities
A.S.D. Peepul Sport Onlus is participating in the initiative a "sea" of opportunities organized by the

CONI

and by the Navy Headquarters in Naples, under the patronage of the

City of Naples

.
On Monday, Nov. 7 and Tuesday, Nov. 9, inside the naval base of the Navy, will be held A sea of opportunities a sports promotion event for the benefit of City schools, students of Parthenope University of Exercise Science, to introduce young people to water sports.
The initiative is organized by CONI and QGM Naples, under the patronage of the City of Naples and the sports federations FIV, FICSF, CANOA, and FICK.
The event will be supported by the clubs: LNI Napoli, Accademia dell'Alto Mare, L'A.S.D. Peepul Sport Onlus, RYCCSavoia, Mascalzone Latino ST, Gozzo Napoletano, CN Posillipo and Associazione Delfino.
Spokesperson for the event will be Olympic windsurfing champion Alessandra Sensini.