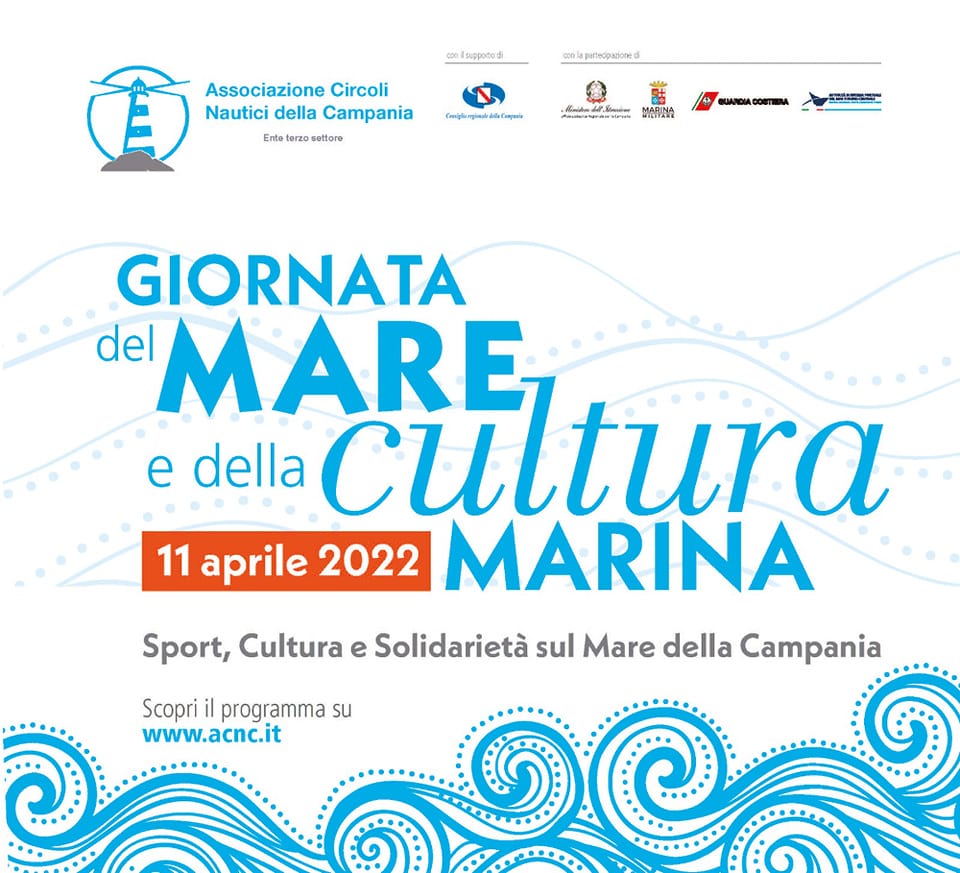 Day of the Sea and marine culture
A day dedicated to the sea, its beauty, its potential, the relationship with the citizens of Campania. It is the one scheduled next April 11th on the occasion of the national day dedicated to blue gold.
An open day full of events involving nautical clubs, other institutions and entities that overlook the sea of the Gulf of Naples and Salerno.
The launch press conference also discussed ASD Peepul Sport, which is a member of the Association of Campania Sailing Clubs, and our sailing activities for the disabled, which were also praised by Councilor Picarone.
Navy and Port Authority will receive the Circoli Nautici della Campania award on Monday, April 11 in the halls of the Naples Maritime Station.
To prevail in the choice of the organizing committee of the first edition of the award, the work carried out daily by the men of the Navy and the Captaincy.
The award ceremony will be held in the presence of the president of the Circolo Nautici della Campania association. Gianluigi Ascione.  The president of the Campania Region, Vincenzo De Luca, will participate in the initiative with the consul general of Ukraine in Naples, Maksim Kovalenko.
The presence of Kovalenko will seal a day of celebration linked to the sea, on the occasion of the national anniversary that will see the 19 clubs and sections of the Naval League that make up the association on the field. In each location on Monday morning there will be initiatives linked to the involvement of school pupils of all levels, assisted by the officers of the Port Authorities. On this occasion, the clubs also promoted a collection of funds and goods to be allocated to the populations affected by the war in Ukraine. In addition, the clubs will integrate young refugees from conflict areas into their sailing and other water sports courses.
Asd Peepul Sport Onlus has planned educational and recreational activities for Campania schoolchildren and young refugees from Ukraine with disabilities aged 10 to 35.
Children will have the opportunity to approach sailing with sea outings on the association's boats at the Navy's Naples Sailing Section. Venue accessible and equipped to accommodate even athletes in wheelchairs.
All subscriptions can be sent to our secretariat 0817647693/3356973981, peepul.news@gmail.com
http: / 11 APRIL, DAY OF THE SEA AND MARINE CULTURE WATCH THE VIDEO https://www.youtube.com/watch?v=zffDfOKz4gs